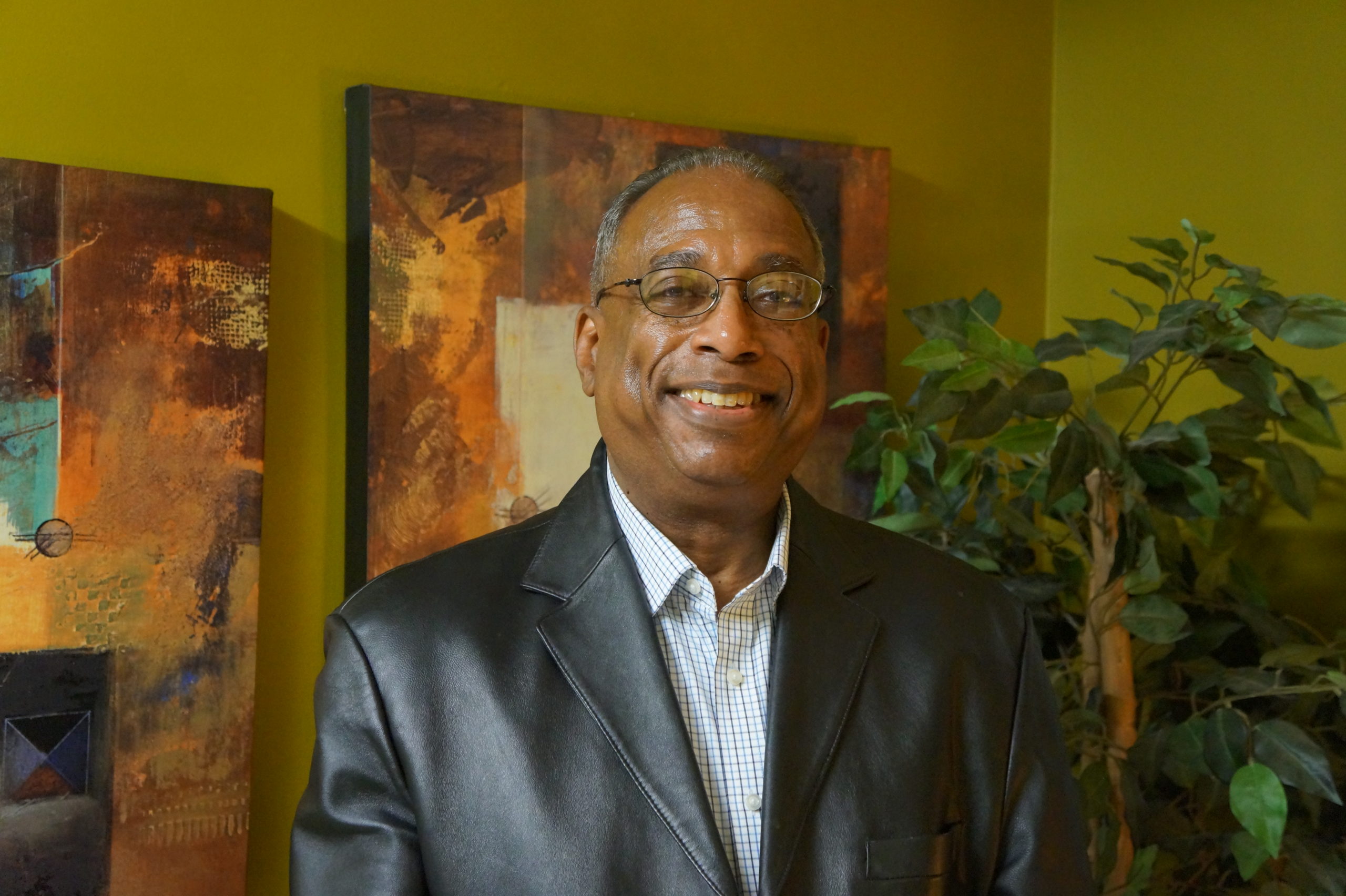 ---
Henry McKenzie Davis is originally from Rockville, Maryland. He is an internationally acclaimed award winning pianist, composer and recording artist. He received his formal music education from Montgomery College (Rockville, Maryland), the Cleveland Music Institute (Cleveland, Ohio) and Howard University (Washington, D.C.).
He is considered to be one of the gospel music pioneers in the District of Columbia, Maryland and Virginia areas. New Yorkers would be familiar with his ministry with The Calvary Crusaders of Rockville, Maryland and The Voices-Supreme of Washington, D.C. directed by the late Robert Fryson, composer of the gospel classic – "God Is". In addition, Pastor Davis and Richard Smallwood served together as the principle musicians and composers for the original Howard University Gospel Choir.
Along with having served as the international crusade pianist for Evangelist Billy Graham, Pastor Davis has been a feature performer at venues throughout the United States and around the world including the Kennedy Center; Constitution Hall; Ford's Theater; Carnegie Hall; The Royal Albert Hall in London, England; The Maracana Stadium in Rio de Janeiro, Brazil; and Calcutta, India where he was honored to have a personal audience with Nobel Peace Prize recipient, Mother Teresa.
The Smithsonian Institute commissioned Henry Davis to arrange and record the classic hymn, "Peace in the Valley" by Thomas Dorsey for inclusion in its Peabody Award winning radio anthology entitled "Wade In The Water: History of Afro American Sacred Music." Later, this prestigious organization again selected Davis to represent the Gospel Segment of its year-long celebration of the history and development of the piano.
Pastor Davis is a proud 1990 graduate of the Peniel Residential Treatment Center. He currently serves as First Assistant Pastor and Minster of Music at Peniel Praise Community Church where Bishop Harold Spellman is Founding and Senior Pastor, and he is a Senior Administrator and Counselor at the Peniel Residential Treatment Center where Dr. Marion Spellman is the Founder and CEO.
In 2013, he received the Honorary Degree of Doctor of Ministry from the National Bible College and Seminary in Fort Washington, Maryland.
Throughout his prolific musical career spanning more than five decades, Dr. Davis has released several popular albums. His newest release, Healing Touch, is a magnificent collection of piano music that displays his extraordinary musical talent. It is available now by contacting the Peniel Offices.